Amanda Korye Pearce, CFRE  |  Owner
Contact: Mandy@fundingforgood.org
In 2009, visionary, Amanda Korye Pearce (or Mandy, as she is known in the fundraising world), founded her flagship company, Funding for Good, to equip organizations with all of the skills and tools needed to become successful and sustainable. She continues to enjoy evolving this company to meet the changing demands of the nonprofit world.
For over two decades, Mandy and her team of experts have shared their proficiency in fundraising through executive coaching, strategic and development planning, seminars and specialized consulting programs. Mandy's dynamic teaching style has brought thousands of people to her presentations at conventions, training workshops and online platforms. Mandy established Funding for Good, Inc. upon the core values of honesty, efficiency, direct communication and bringing sustainable dollars to local communities.
It is within that same vein that she has established her newest company, Amanda Korye Pearce, LLC. Launching in 2021, this next chapter in Mandy's career is focused on writing, speaking and business consulting. She is passionate about utilizing all of the tools, principles and strategies she has learned throughout her career to help inspire entrepreneurial excellence in visionaries across the country. amandakoryepearce.com
Mandy lives in Hickory with her husband, Ricardo, and their two furbabies, Dalli and Max. She and Ricardo also own and operate a successful landscaping and custom woodworking company, Two Green Thumbs and More (twogreenthumbsandmore.com). On her decompression days, she enjoys working in their garden, sipping sweet tea on their porch swing with a good magazine and cooking gourmet meals for their family and friends.
Marie Palacios  |  Lead Consultant
Contact: team@fundingforgood.org
Marie Palacios, Lead Consultant for Funding for Good, is an expert facilitator, certified by The Institute of Cultural Affairs in the USA in evidence-based facilitation practices known as the ToP Method. She combines proven facilitation methods and her passion for community to facilitate dynamic and productive meetings. Marie enjoys facilitating community organizing, advocacy, consensus building, and action planning workshops for diverse organizations across the nation.
Over the past two decades, Marie has worn every hat imaginable in the nonprofit world: volunteer, board member, program director, executive director, and development consultant. Her nonprofit specialties include strategic planning facilitation, program design, board development, grant writing, and messaging.
Marie is bilingual and uses her Spanish skills to provide language access services for businesses and local government sectors, teach Spanish for Professional Courses, and coordinate missions in Latin America through her private consulting company, MP Pro Consult. Marie is a native of Morganton, NC where she lives with her husband and three children.
Demian Pearce  |  Consultant
Contact: team@fundingforgood.org
Demian, brother of Mandy, is a consultant with 20+ years of experience in business development, constituent engagement, team development, and prospect research.
His work with Fortune 100 organizations, private companies, smaller family-owned businesses and nonprofits provides a unique business perspective to the Funding For Good team.
Demian is committed to bringing the highest quality service to clients and their organizations.
Amy Clinton  |  Consultant
Contact: team@fundingforgood.org
Amy Clinton is a nonprofit and public sector professional with more than 20 years experience in the grant research, writing, and management, program development, project management, strategic planning and group facilitation, and personnel psychology arenas. Prior to the formation of her nonprofit consulting practice, she led the grants department for one of the largest children's behavioral health services organizations in Charlotte, North Carolina, netting the organization more than $1 million in grant revenue annually.
She graduated from the University of California, Davis with a Bachelor's in Psychology and a minor in Human Development and from California State University, Sacramento with a Master's in Psychology. She is a member of the North Carolina Chapter of the Grant Professionals Association (GPA) and a past president of the Western Region Intergovernmental Personnel Assessment Council. Originally from Sacramento, California, Amy currently lives in Denver, North Carolina with her husband Peter and their 5-year-old son, Gabriel.
Carol Anne  |  Master of All Things Design, Marketing & Photography
Carol Anne Hartman is the owner of Carol Anne Hartman Design & Photography, LLC, a multi-media advertising, and marketing group that serves North Carolina small businesses as well as nationwide companies. As a photographer, she offers commercial and personal services, but her specialty is entertainers: actors, musicians and dancers. Actors have been known to drive great distances to use Carol Anne for their headshot photographer.
Anne Schmidt  |  Creative and Web Design
Contact: anne@bludesignshop.com
Anne is the founder of Blu Design Shop, a creative design agency that makes the overwhelming and often complex process of designing a visual brand or website, simple. She has over 10 years of experience in graphic and web design and has won awards for her winning sense of customer service, for being a team player, and for going above and beyond. She loves working with start-up companies, small businesses and entrepreneurs, locally and nationally, as well as lending her talents to the team at Funding for Good.
Andrea Mentzer  |  Graphic Design
Contact: andrea@bludesignshop.com
Andrea is the Creative Director at Blu Design Shop. Her 19 years of experience crafting creative solutions for brands both big and small has given her an understanding of the creative process and the many working pieces that contribute to creative success. Andrea has experience in many areas of the design world including publishing, advertising and marketing. She has a strong print and branding background with a specific passion for helping small businesses bring their vision to life through thoughtful and purposeful creative direction.
Anna Hetzel  |  Conversion Copywriter
Contact: hello@annafhetzel.com
Anna is a conversion copywriter and brand messaging strategist, helping service providers translate their big ideas into websites that convert. Founder of Strange Birds LLC, Anna has helped companies, from tech startups to boutique agencies to nonprofits, strengthen connections with their clients and customers. They are currently the co-leader of Rise & Design, a monthly discussion-based meetup for creatives in Columbus, OH, and a commissioner on the Create Columbus Commission. When they're not designing with words, they can be found building a tiny cabin in the woods, reading a book, or one of the (way too many) other hobbies they enjoy.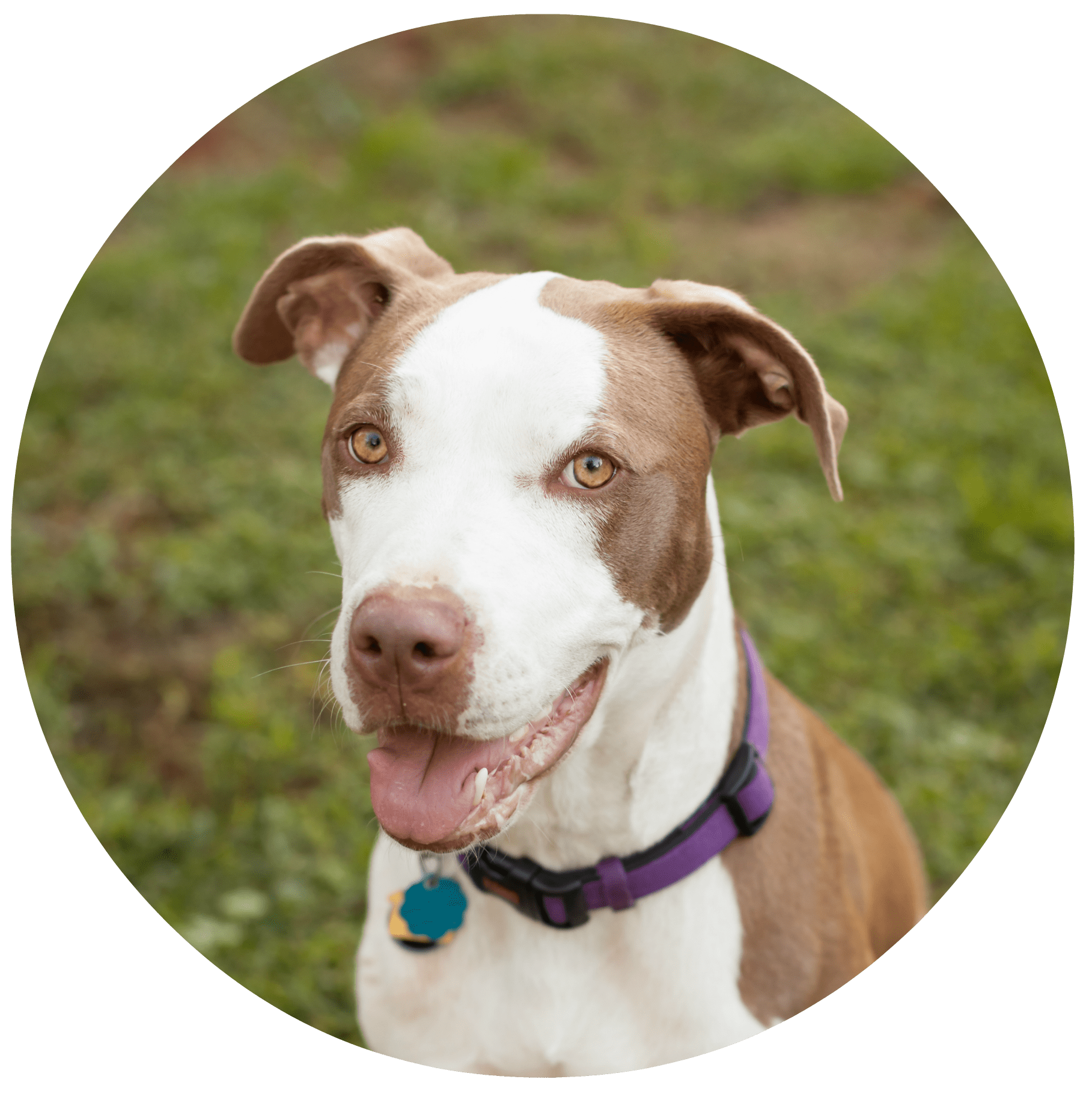 Dalli Blue  |  Office Security
Dalli Blue was found on the streets of Dallas, TX with her two siblings by Duck Team 6 Street Dog Rescue and Sacred Paws Rescue in the summer of 2016. Mandy and Ricardo saw Dalli's photo online the day she was rescued and knew she was the next member of their family.
An amazing foster family kept Dalli in Dallas until Mandy and Ricardo could drive to pick her up on their honeymoon that Fall. Dalli was five months old when she drove across the country to her forever home in Hickory, NC. Her name comes from Dallas, the city where she was born, and her mother, Lady Blue. She is loving, sweet, energetic, and a great addition to the family.
Maximus (AKA Max)  |  Security in Training
Maximus (Max) was born in Virginia in November, 2020. He came to join our family in NC in early January 2021. Maximus was named after a gladiator, much like his older brother Leonidas, and he is living up to his name daily. Max is a sweet boy that loves to play with his big sister, chase balls in the yard, meet new dog friends, and explore as many places as his humans will take him. Max is learning all about being a great security dog from Dalli, who he looks up to for everything.
We are blessed to have Max as part of our family and look forward to many adventures as a pack.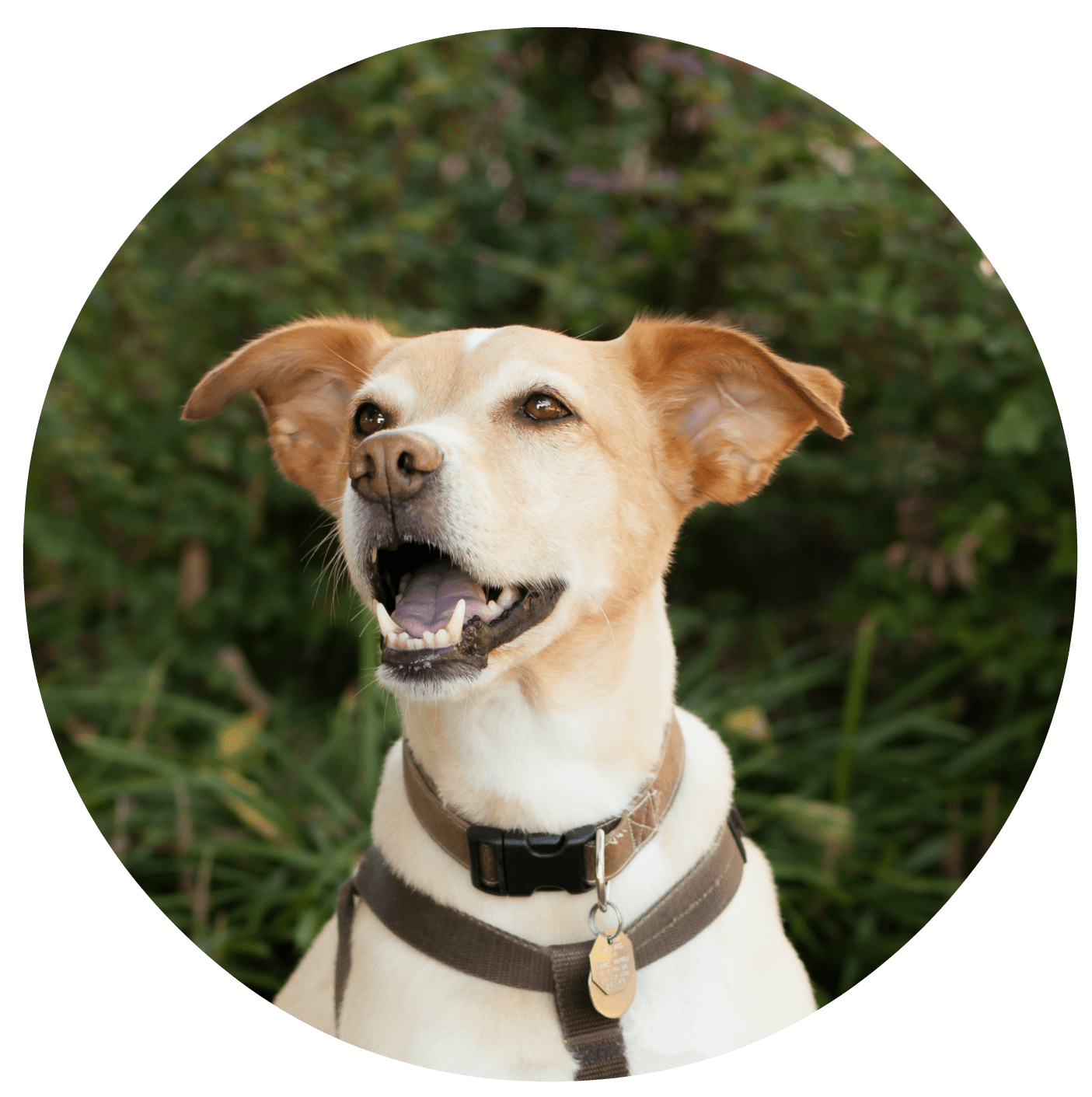 Leo  |  His spirit motivates us daily
Leo was found on the side of the road, paralyzed and bleeding on a mound of melting snow over ten years ago. After some help getting him in the car, Mandy drove 30 minutes to the closest vet. The emergency vet did not think he would make it. After many days on IV fluids and medicine, Leo was still unable to walk.
The day Mandy went to put him down, he stood briefly and took a step. This small act of strength told Mandy all she needed to know about his character and determination to live. Mandy drove an hour each way to do therapy with Leo until he was strong enough to leave the emergency vet and come home with her. Leo grew into a strong, happy, healthy, loving constant companion. Leo traveled with Mandy and her husband Ricardo all of his years. Leo crossed the Rainbow Bridge in Sept. 2020 and is missed daily. His spirit is with Mandy and her family and lives on in their hearts. He may be gone, but he is never forgotten.