by Marie Palacios
Finding the Balance: Therapy for the Dysfunctional Non-profit |
How to increase communications between the Board and ED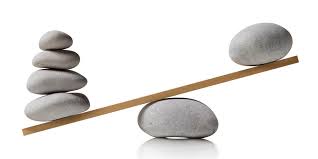 Non-profits have unique hierarchy that is a frequent source of confusion and conflict. We all know that a board of directors (BOD) comprised of volunteers governs the organization and is directly responsible for hiring and firing their Executive Director (ED). The ED is then charged with the daily management of operations and works with staff to ensure that programs and services fall within the scope of the mission.
Sounds simple right?
If only life in the nonprofit relationship could be that easy! Instead, we find that many organizations have a BOD and ED that feel more like bickering spouses than productive colleagues.
This dis-connect leads to stress, frustration, hurt feelings, inefficient processes, disengagement, blame and an overall dysfunctional relationship. Much like a bickering couple who forget their children are in the fire zone, nonprofit boards and administrators often fail to recognize how their relationship impacts their nonprofit and the community they serve.  
The first factor that contributes to this dysfunction is lack of clarity of the specific roles and responsibilities of the BOD and the ED. The second factor involves the structure and processes that are in place. When the BOD and ED can clearly define their roles, they then must implement specific organizational structures and create a work environment that allow each entity to function at their greatest capacity.
Understanding isn't enough. Action is a must.
There are many great resources on the web that can help a nonprofit to understand the "Roles and Responsibilities" of the Board and ED. BoardSource for example, has a great set of free community resources. But what are the baby steps that a BOD can take the concept and put it into practice? Today we will are sharing just a few basic tips for the BOD, in next week's blog we will focus more on tips for the ED.
Tips for the Board of Directors:
Evaluate your board- diversity, skills, availability, passions, and priorities
Clarify your process for identifying, recruiting, and approving new board members
Provide Board Orientation- Make sure all board members understand their roles and responsibilities. Be open and honest about expectations for board members.
Establish norms for communication with your ED
The Exec Committee will meet most frequently with the ED to work through priorities and all mandates should come through the committee
Individual board members should not have the authority to walk into the organization and dictate to the ED and staff how they should perform their jobs.
Outside of the board meeting- board members are ambassadors of the organization and volunteers, NOT individual supervisors of the ED.
If a board member has a concern or suggestion it should be brought directly to the BOD so that the Exec Committee can work with the ED on resolutions.
TRUST in the skills and recommendations of the ED. The BOD hired them and should allow them to operate within their full capacity.
Avoid excluding the ED from conversations if the ED will be called upon to take a specific action. In other words, allow the ED to engage in the conversation unless the conversation is specific to performance review. The ED should be present to represent the client, staff, and administrative perspectives so exclusion often leads to ill-informed decisions.
Do a wellness check up with your ED- How do they feel about the priorities, staff, resources, interaction with the BOD, and personal ability to move forward with set goals
Create a PROACTIVE not a REACTIVE environment at your board meetings- Gatherings should not force the ED or board into a defensive mode but should focus on solutions and celebrations
Like any good relationship…everyone has to be willing to give and take. If you believe your nonprofit is has a dysfunctional relationship then start with an honest review of how your board and ED interact. Establish written operating principles that can be displayed in a visible location at the organization. Those operating principles should clearly state the organization's values and expectations for how all members of the BOD, staff, and volunteers should interact while working to accomplish the mission.
More about a healthy board and ED in our next blog.