Make a Bigger Impact with Online Courses, Packages, Downloads and Events. We're here for your mission.
Nonprofit Leadership Development
Webinar Series
Developing Successful Leadership Through Strategic Planning
Unite and mobilize your board, staff, and stakeholders by learning to plan and think strategically.


Taught live on Jan 26, 2022



Webinar Replay
The Founder's Role in the Nonprofit They Create
Define short-term and long-term expectations for nonprofit founders and charter boards.


Taught live on Feb 23, 2022



Webinar Replay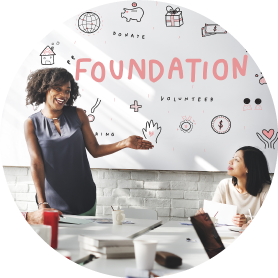 Building an A-List Board
Make every board seat matter.


Taught live on March 30, 2022



Webinar Replay
Executive Committees in Action
How officers streamline governance and ensure accountability.


Taught live on Apr 27, 2022



Webinar Replay
Hiring and Firing: Executive Staff Management
The low-down on hiring and firing key leaders.


Taught live on May 25, 2022



Webinar Replay
Balance of Power: The ED and Board Chair
Balancing power and performance through intentional dual leadership.


Taught live on June 29, 2022



Webinar Replay
The Effective Executive Director
Jump off the hamster wheel and take control of the steering wheel.


Taught live on July 27, 2022



Webinar Replay
The Leadership's Role in Partnership Planning
Learning to share your sandbox.


August 31, 2022

}

Eastern: 2:00 pm

}

Central: 1:00 pm

}

Mountain: 12:00 pm

}

Pacific: 11:00 am
Conducting Meetings that Work
Less talk. More action. 


September 28, 2022

}

Eastern: 2:00 pm

}

Central: 1:00 pm

}

Mountain: 12:00 pm

}

Pacific: 11:00 am
Streamlining Volunteer Management
Building a core of competent and passionate volunteers.


October 26, 2022

}

Eastern: 2:00 pm

}

Central: 1:00 pm

}

Mountain: 12:00 pm

}

Pacific: 11:00 am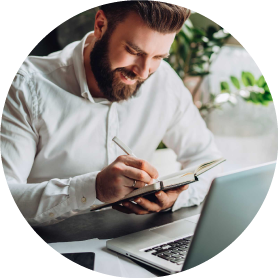 Timesaving Tools for Efficient Leaders
Maximizing time to increase your return on personal investment.


November 30, 2022

}

Eastern: 2:00 pm

}

Central: 1:00 pm

}

Mountain: 12:00 pm

}

Pacific: 11:00 am
Succession Planning: Strategies that Work
Preparing for friendly and hostile transitions in the workplace.


December 28, 2022

}

Eastern: 2:00 pm

}

Central: 1:00 pm

}

Mountain: 12:00 pm

}

Pacific: 11:00 am
Fundraising Fundamentals
Webinar Series
Identifying Needs & Building Budgets
Learn how to deconstruct your programs and develop a realistic budget to drive your fundraising plan.
How to Create Fundraising Plans
Use essential metrics to outline strategies to fully fund your organization.
Becoming an A-List Fundraiser
Step up your fundraising game by learning to analyze critical data, avoid pitfalls, and produce measurable results.
Optimizing Income Streams
Raise more money in less time by evaluating high-impact low-input fundraising strategies.
Impact Reporting to Increase Donors & Dollars
Increase donor giving by understanding what they want to know and how to present it.
Evaluate giving trends to convert metrics into fundraising strategies.
Build and retain a more extensive donor base by learning how to segment donors and create targeted mail campaigns.
Customizing Direct Mail Appeals
Increase your ROI on direct mail by learning to customize messaging for specific audiences.
Maximizing Donor Databases
Maximize fundraising success by creating an efficient and effective donor database.
Donor Relations that Create Donor Retention
Learn how to invest in donors, so they invest in the mission.
Getting to Know Donors: Segmenting Strategies
Improve donor relations by segmenting and customizing engagement strategies.
Develop a year-round fundraising strategy to keep donors engaged and dollars flowing.
Grant Research Package
Save tedious research time so you can get back to fulfilling your mission.
Grant Writing
Webinar Series
Grant Writing: What the Pros Know
Time-Saving Templates: Where Grant Writing, Time, and Money Meet
The Low-Down on Executive Summaries & Letter of Inquiries
Learning to Share Your Sandbox - Creating Effective Partnerships
Creating Program Designs that Pack a Punch
Budgeting to Fully Fund Your Overhead
Sustainability Planning - Looking Beyond the Grant Timeline
Partnership Agreements Made Easy
Cold Turkey Conversations with Donors
The Measure of Success Creating Tools and Processes to Report Impact
We have videos, blogs and on-demand workshops that will teach you tons. But, if you are ready to interact, engage and learn in a fast-paced, energetic environment, join me and my team for our in-person trainings around the country. You'll be glad you did.
All times displayed in Eastern Standard Time
Event Information:
Conducting Meetings that Work Webinar | Online

2 pm - 3 pm

Online
Custom private webinars just for you and your team.
Have a particular skill you want to develop? We're here for it.
We give hundreds of webinars and trainings every single year and have a treasure trove of material, from fundraising to grant writing to donor relations and more.
If you and your team are looking for tailored private training and webinars on exactly the problem you're facing, we've got your back.
Please complete the form below; we'll get back to you within 2 business days!*
Funding For Good does not provide financial support, we are a consulting company.
We do not reply to emails soliciting financial support.