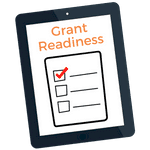 Get our FREE Grant Readiness Checklist
Prepare for your proposal writing journey!
I will protect your information, will not share it, and will not misuse it.
The Struggle of Time Vs. Money
Ideally you would have time every day to work on donor relations, special events, reports, spending quality time in your programs or projects, writing grants and researching new funding opportunities. Unfortunately, the truth is you are putting out fires, dealing with the unplanned and unpredictable events that come up in your non-profit world and rarely getting your to-do list completely checked off. Even with the best intentions and well laid out plans, you don't usually get to everything.
When it comes to grant writing, I often hear it doesn't get priority over other responsibilities in a development department or small shop that wears many hats. Coming from many small offices over the years, I understand that concept all too well.
I've known Mandy for about a year. I've attended many of her classes and am a part of her Writer's Block group. I have to say that I must have been paying attention or I like the simplicity in which Mandy explains processes. Over the past year I've written 17 grants, 6 that were new and received a total of $374,000. I attribute that to the great training and grant reviewing from Mandy.
I must admit, I am burnt out. I am under a lot of pressure to raise funds for our organization. I write a lot of grants. When I saw the name of the "Writer's Block" group, I thought, "I can relate." It's been a pleasure to have a fresh pair of eyes to review my proposals. I am working with Marie to craft a template for a capital campaign to purchase a building. When she said she would write it, I wanted to hug her.
Amanda Pearce and Funding for Good really made the difference in our grant making acumen and strategy. With her guidance, Girl Scouts Hornets' Nest was able to secure a $99,988 grant award from Duke Energy. She gets results and makes tremendous impact, I strongly recommend her company.
Some additional Grants Solutions to consider:
Our Free Grants Solution Resources (because we love to help):
Not Sure What You Need?
While a consultation with your local dentist might not be at the top of your list…we can promise that a consultation with Funding for Good is a painless and productive experience! Our pros make the most of every minute and work with your team to evaluate your organization's needs, explore opportunities, and outline the ways that Funding for Good can help you achieve goals!
Our most recent Grant-related blog posts:
Do you want to know the easiest way to set your development director or grant writer up for success?Create a stellar program design.That's right. Your grant writer can do everything else right: develop relationships with foundation officers, present comprehensive...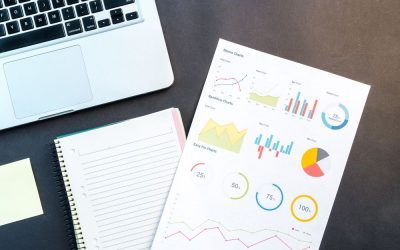 Grant writing is more than simply putting words on paper. The next time your board proposes grants as a solution for short-term fundraising needs, take into consideration the following facts every board member should know.
We get a lot of questions about how organizations could access private foundations that operate on a "by invitation only" funding model.  It is quite common for private/family foundations to pre-select organizations they are interested in supporting.