Does your Board of Directors have a lot on its plate but is not quite sure where to begin?
Funding for Good offers Nonprofit Board Solutions to fit your needs. We can help you with planning for the future, overcoming current obstacles, or resolving internal conflicts. Our customized board trainings and leadership coaching services are designed to meet the unique needs of your organization.
Choose from some of our most popular Board Solutions topics or let us help you customize a retreat for your organization. Board retreats offer the perfect vehicle to educate, engage, and equip your board in a relatively short period of time.
The Coaching for Executive Leaders program provides personalized support and strategy sessions. This board program is designed to increase effective communication between key staff and board members. As a result, we ensure that systems are in place to grow the organization's mission.
Board Retreats
will benefit your organization if you are…
The founding board of directors
An established board that has never had formal training on nonprofit roles and responsibilities
Preparing for a transition and need guidance
Hiring or recently hired a new ED
Preparing to renew or create a strategic plan
Wanting to motivate and equip the board to participate in fundraising
Ready to "structure your organization for success" by creating/renewing policies that protect
In need of help with leadership and succession planning
Executive Coaching
is the best option if…
You have a new ED or Board Chair
The current ED and Chair have limited formal nonprofit leadership experience
Current leadership has experience but limited formal nonprofit management training
Conflict resolution is needed between the ED and Board Chair
Ongoing professional support is needed to accomplish your individual goals
You are preparing for a transition in leadership
Tools for continued board development are needed
I reluctantly agreed to attend a board training conference when asked by the ED of the Sheridan Foster Parent Exchange with little hope for intellectual gain. By page two of the Building Positive Board Dynamics booklet I was writing notes. I had fallen in love with the perky and pointed delivery of Mandy and Marie. They were serving up mouthfuls of knowledge to my embarrassingly deficient understanding of board function and my role as a board member. I liked it so much I attended a VIP training two days later.
VIP Day
Put our experts to work for YOU during a customized VIP Day!
These work sessions are more than a traditional consultation. We actually roll up our sleeves and help your team tackle the most important tasks on your plate.  Each VIP session includes an initial planning call, focused work session, and follow-up from Funding for Good's pros. This is the perfect solution for organization's that need a little (or a lot!) of extra energy and support to grow your organization for good!
I run a small volunteer team and an even smaller budget to tackle very large and complex community programs in the animal welfare space. With the stress of feeling like I am simply trying to keep my head above water day after day in sustaining our work in the community, the idea of successful growth is like that life raft you can see but there's no way to ever reach it.
Mandy and Marie helped me personally as a leader transition from overwhelmed and burnt out, back to re-energized and refocused in a matter of hours during our VIP Days together. Their outside perspective and expertise in the field helped pull me out of what seemed like nonprofit quicksand to get me back on a clear path to meet our organizational goals.
I highly recommend working with Funding for Good if you are looking to gain a clear perspective and best prioritize your time and resources to effectively fulfill your mission.
Mandy is fantastic resource for all nonprofits! After taking a few of her local classes, reading her blog posts and watching some webinars I knew I was ready for a deep dive into grant writing, development planning and board development. I hired Mandy as a consultant for her VIP Day package and know the investment of time and money were both WELL spent! Her expertise is incredible as she is professional and knowledgeable.
I highly recommend her services if you are feeling overwhelmed, want to better understand development tactics, or are ready to take your organization to the next level.
Focused Conversations for Organizational and Community Development
Are you tired of meetings that go in circles?
Do you have a hard time getting everyone on the same page?
Are you tired of walking out of "action-planning" conversations without a clear plan in place?
If you are ready to trade in frustrating, energy sucking, nonproductive sessions for MEETINGS THAT WORK…we can help!
Funding for Good utilizes evidence-based facilitation methods that encourage focused conversation and active participation so that community groups/organizations can REACH A CONSENSUS and MOVE FORWARD.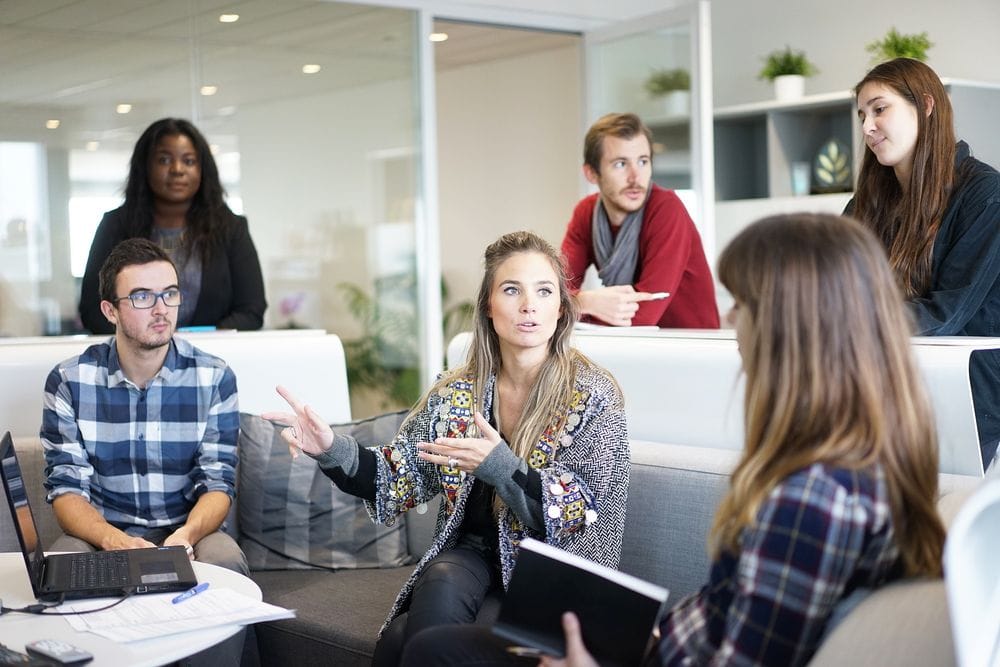 Consensus Building Workshop
This inclusive decision-making process is perfect for groups that…
Struggle to agree on a topic, strategy or action plan
Strive to consider and include diverse perspectives in decision making
Want to honor the ideas and wisdom of everyone in the room
Need to ensure buy-in from participants
Pricing
Based on the organization's individual need.
Strategic Planning
This interactive planning process is ideal for groups that…
Seek to develop a comprehensive strategic plan for your organization
Need to establish programmatic goals
Plan to launch a new program or initiative within the next 3 years.
Hope to establish/implement new systems in the workplace
Pricing
Base rate: $7,500 + Travel
Process takes 1-3 months and includes 2 full-day sessions with board/staff.
Community Organizing
This participatory process is perfect for groups that…
Seek to include members of the grassroots community in key decision-making processes
Partner with local government to address community issues
Leverage local support for your organization's mission
Depend on the collective community to become part of the "solution" to a problem.
Pricing
Based on the organization's individual need.
Funding for Good's delivery on Strategic Planning services met our every expectation from preparation to implementation to follow up. We sought a clearly focused process with broad buy-in and a professionally facilitated and carefully documented planning time resulting in a clear, simply written Strategic Plan to guide us for the next three years. Their professionals guided our board in achieving all of this. I heartily recommend them.
Funding for Good is an excellent choice for strategic planning. The process was very interactive and intense. They help us answer questions we didn't know we had and to work through some strategies to improve board communications. They were adaptable to our desire to host our session as a retreat in a remote facility to build board rapport among new and existing members. We love the continued support, online tools and follow up from these dynamic ladies. Mandy and Marie make you feel like they truly care about your organization, your goals and your success.
Our Top 5 Board Solutions Retreat Topics:
1. Board of Directors Roles & Responsibilities
Does your board function as a managing or governing entity? Does your board actively work with staff or passively wait for staff to report back to them? The most ineffective boards are ones that do not understand their roles and responsibilities to the organization.
This board solutions workshop will clarify the roles of board members versus those of staff. Participants will learn skills and systems they need in order to transition from an inactive or a managing board to an efficient governing body.
2. Building your "A-list" Board of Directors
When you look at your board of directors what do you see? Perhaps worker bees exhausted from the daily grind of keeping the organization running? Or, are there simply warm bodies in seats? Along these same line, are there seats left empty by big names who never seem to find the time for meetings?
This workshop evaluates the strengths and weaknesses of your board. Participants will gain a clear understanding of who "could" and "should" be on their board of directors. As a result, you learn processes and procedures to ensure that board members are screened, equipped, and empowered to generate impact for your organization.
3. Strategic Planning 101
Does your organization have a strategic plan or specific project/program goals? If so, a board retreat is the perfect time to provide updates to the board and share how your organization is creating impact.
Funding For Good will work with staff to ensure they can share highlights in the areas of programming, resource development, and lives changed. It is important to celebrate successes and recognize areas for continued development. With this knowledge the organization has benchmarks for the upcoming year.
This workshop will also provide participants with a safe place to share concerns and ideas. With this in mind, we can discuss specific programs and/or the organization as a whole. In the end, each agenda item will be listed along with potential courses of action so that the organization can prioritize and respond.
4. Structuring for Success
This retreat focuses on building a solid foundation to protect your organization's mission, staff, and clients. It is impossible to effectively "brand" your organization, establish operating norms, and even plan for the future if you don't know "Who you are and where you want to go." Allow a neutral expert to facilitate a visioning session designed to fully engage your board.
Work sessions focus on crafting/modifying mission and vision statements. Furthermore, sessions will identify and evaluate current policies, procedures, financial literacy, and leadership. As a result of the session you walk away with an action plan for success.
5. Jump Start to Board Fundraising
This interactive retreat is not for the faint of heart! We ACTIVELY engage every member of your team in messaging, key fundraising processes, and skills! Moreover, your board and staff will benefit from targeted fundraising strategies. Prior to leaving, you will be challenged to put newly learned skills to use immediately so that your bank account starts filling up within 90 days!
Not Sure What You Need?
While a consultation with your local dentist might not be at the top of your list, we promise that a consultation with Funding for Good is a painless and productive experience! Our pros make the most of every minute. We work with your team to evaluate your organization's needs, explore opportunities, and outline the ways that Funding for Good can help you achieve goals!
Read more about Board Development: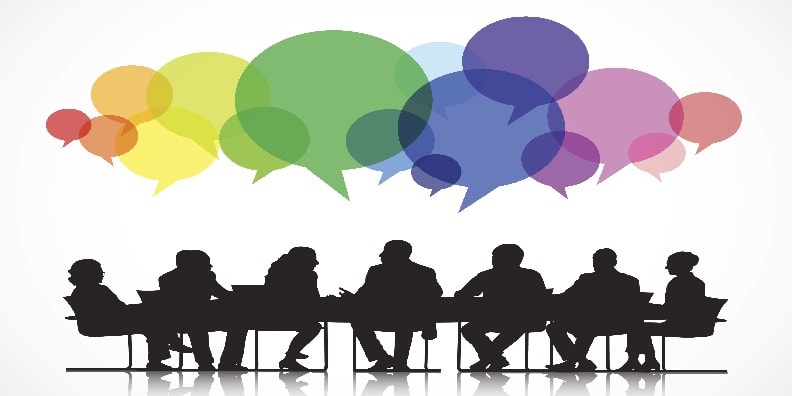 Frequently Asked Questions
Do you help us create a Board of Directors?
No. We do not recruit board members for you, but YES, we can help you create an active board. We offer a variety of customized education, consulting, and coaching services. We can help you identify ideal board prospects, teach you how to engage board members, educate current board members, engage your board members in planning and fundraising efforts, establish an onboarding/offboarding process, and more!
How many people should be on our board?
While there is no "RULE" for how many board members an organization can have, current nonprofit trends indicate that a team of 7-12 members is very effective. The IRS requires that nonprofits have a minimum of three governing board members. Each state has its own restriction, so you should make sure you comply with both the federal and state mandates for board numbers.
How many times should a nonprofit board meet?
Frequency of board meetings depends on whether your board is a governing board or a working board (no staff managing day-to-day) and how much board engagement the organization requires to achieve its mission. If your organization includes multiple programs, fundraising, or outreach events, monthly meetings might be the best option. If services are seasonal bi-monthly or quarterly meetings might be ideal.
Are Board Retreats in person, or can they be virtual meetings?
Retreats are most effective when board members can interact face-to-face with each other and the facilitator. Virtual meetings are practical for regular meetings, educational programs, training opportunities, brainstorming sessions, and accountability check-ins. Retreats should allow board members to relax, connect, and engage in a more social setting.
How long are Board retreats?
Board retreats are typically half-day (3 hrs) or full-day (6 hrs) events.
What are the most common focuses of nonprofit board education?
We customize every training to the unique needs of the board and their organization.
Three of our most popular training sessions are:
Board roles and responsibilities
Fundraising with your Board"
Building an A-list board
Are staff members ever part of the board?
No. Staff members should NOT be duly elected board members as this presents a conflict of interest.
Should staff members attend Board Meetings?
Yes. Staff members often participate in meetings to share updates, respond to board questions and offer insights into decisions directly related to their program/role. Traditionally the Executive Director attends all board meetings and determines which other supporting staff members could/should attend based on the agenda.
What is "formal training" on nonprofit roles and responsibilities?
Formal training means that your board is seeking professional development opportunities with a reputable expert in the nonprofit field. Quality facilitators should highlight the legal and ethical responsibilities of board members as well as industry best practices.  Training events might take place at a conference, via webinar, or a customized training or retreat at your facilities.
What are the most common issues when dealing with Board transitions or turnover?
Many board transitions are painful and slow because the board has failed to implement a succession plan. When "key" board members rotate off, board members still insist on keeping them on "speed-dial" because new leadership lacks the information and knowledge.
What's the Executive Director's role with the board?
The Executive Director (ED) is the only staff member the board directly oversees. The ED serves as a liaison between the board and the staff by attending board meetings and:
Submitting regular reports
Partnering with the board to present/approve policies and approvals
Assisting with strategic planning processes
 Coordinating fundraising efforts
Does the Board do Strategic Planning for a nonprofit?
YES. Strategic planning is one of the key responsibilities of the board. While staff, volunteers, and stakeholders contribute to the process, it is the board's responsibility to spearhead and approve strategic plans.
Why would a Board of Directors be involved in fundraising?
Fundraising is one of the most fundamental roles of every board. While no one "owns" a nonprofit, boards exist to govern the organization and ensure that the mission is achieved. While the organization might hire fundraising professionals, at the end of the day, "The buck stops with the board."
What are the most common ways a Board of Directors participates in fundraising? Do they do it as a group, or do the individual board members "fundraise"?
Every board member should be leading by example. In addition to group fundraising efforts, each board member should make a personal contribution to the organization at a leadership level. 
Board members can also participate in fundraising by identifying prospects, supporting annual fundraising events, making thank-you calls, writing thank you letters, etc.
What are examples of "executive coaching"?
Executive coaching is a one-on-one training and support service for your Executive Director or other Executive leader. Coaching could revolve around one or many topics.
            Each coaching program is customized based on client needs.
Is there a "standard executive coaching" package or are they all customized?
They are each customized based on needs.
How long does executive coaching take?
Executive coaching with Funding For Good is a minimum of 3 months and a max of 1 year per contract.
What are examples of "conflicts" between a Board and Executive Director?
The most common board and ED conflicts result from poor communication, lack of clear expectations, and poor understanding of each other's roles. ED's often report that their board is absent or attempts to micro-manage staff.
As a new Executive Director, what sort of "Goals" should I be thinking about to run a successful nonprofit organization?
A great first goal is to partner with the board to clarify the ED's job description, key benchmarks, performance evaluation measures/timelines, and communication norms.
What does "continued board development" mean? Does this mean the things we discuss at our annual meeting?
Continued board development implies that the board should always be seeking ways to   grow their knowledge and skills. A one-time "orientation event" is not enough to equip a board that is in constant transition. While the board might outline key development areas at the annual board meeting, developing a strong board is an ongoing process and should be prioritized to ensure the success and sustainability of the organization.