Why Attend
This Conference Is for You if You Are:
N

Seriously considering becoming a nonprofit consultant

N

A newbie nonprofit consultant seeking to establish a strong business foundation

N

A seasoned nonprofit consultant looking for fresh strategies to achieve business goals

N

Think you have what it takes to become a nonprofit consultant (but want to make sure!)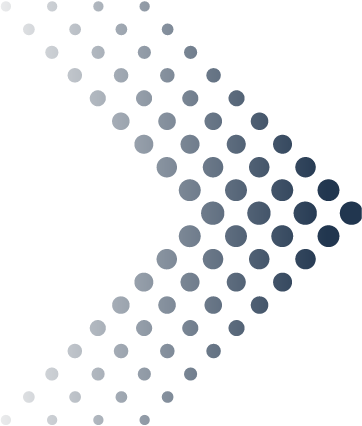 N

Work from anywhere while helping nonprofits create a positive impact in their communities

N

Feel confident in your value and feel valued by others

N

Make a positive and TREMENDOUS impact in the world!
And you want to learn how to:
N

Take your consulting side hustle to the next level

N

Create a business structure that works with YOUR schedule

N

Implement systems to increase both productivity and profits

N

Grow your reach and revenue

N

Identify ideal clients (so you don't waste time or lose money with clients who aren't a fit!)

N

Create evergreen courses and lead magnets that work

N

Design and deliver services that maximize client success and your resources

N

Leverage partnerships that benefit your business
The 2023 Nonprofit Consulting Conference Online is designed to educate, inspire, and engage consultants so they grow their reach and revenue.
Why Are We Doing This?
Consultants asked for it and we are delivering! After a successful inaugural nonprofit consulting conference in 2022, participants reached out to say they want MORE. They want more targeted training, ready-to-use tools, and opportunities to network with diverse colleagues in the field.
Mandy Pearce from Funding for Good and Holly Rustick from Grant Writing and Funding- two leading experts in the sector, are partnering once again to deliver a no-nonsense, high-impact, virtual conference for consultants who are ready to learn and engage.
Why offer a 2-day conference to share our top timesaving tips and secrets to success?
That's easy. There is more than enough work to go around and in the consulting world and "one size truly does not fit all." Our conference organizers and presenters believe that nonprofits are the heartbeat of our communities. When nonprofits reach out for support, they deserve to contract consultants who have the skills and experience to help them be successful. Consultants deserve to work in the field they love without compromising their personal health and income.
Nonprofit Consulting Conference Online Agenda
Day 1 – Wednesday Aug, 23
Session 1
How to Start and Grow an Email List
Mandy Pearce
Session 2
Solo No More: Getting to the Next Level by Growing Your Team
Beth Brodovsky
Session 3
Optimizing Discovery Calls: Securing High-Converting Clients
Holly Rustick
Session 4
Essential Lead Magnets for a Successful Consulting Practice
Christina Edwards
Session 5
Streamlining Services: Creating Processes and Products that Sell
Marie Palacios
Session 6
Charging with Confidence: Putting a Price Tag on your Value
Holly Rustick
Session 7
Going From a Side-Hustle to Full-Time Consulting
Sean Kosofsky
Session 8
Contract Considerations to CYA' (Ass-ets)
Mandy Pearce
Session 9
Partnership Panel: How to Leverage Opportunities to Increase Reach, Credibility, and Clients
Holly, Sean, and Christina
Session 10
Scale your Consulting Practice with Evergreen Courses
Christina Edwards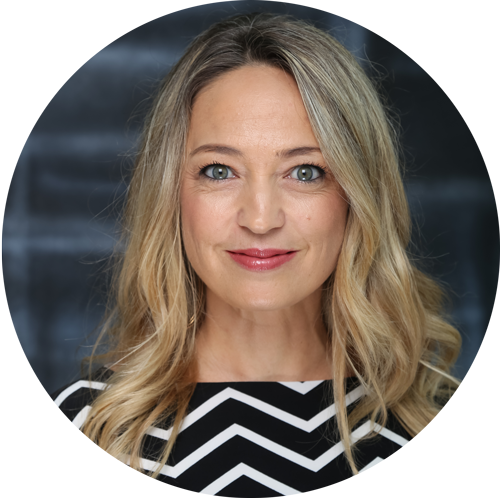 Holly Rustick
Bestselling Author
Grant Writing & Funding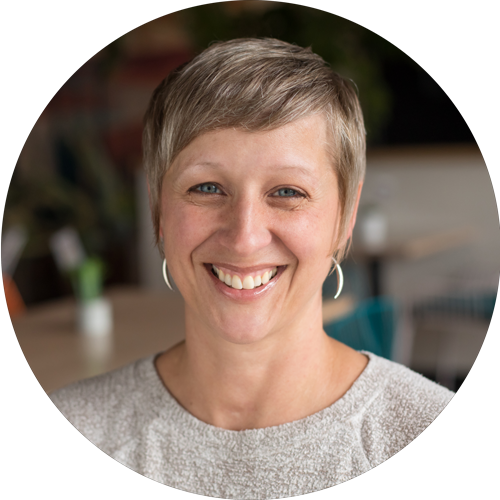 Mandy Pearce
Owner
Funding for Good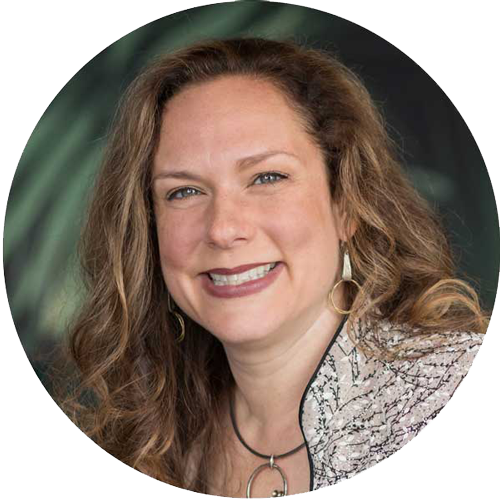 Marie Palacios
Lead Consultant
Funding for Good
Christina Edwards
Founder
Splendid Consulting
Beth Brodovsky
Founder
Iris Creative Group
Sean Kosofsky
Owner
Mind the Gap Consulting
Nonprofit Consultants have this to say about the 2022 Conference…
"This exceeded expectations. Each speaker was a homerun. They were generous with their time and sharing their expertise. Wow! just WOW!"
"All of the speakers were amazing! But I would say that I learned the MOST from Mandy Pearce, Holly Rustick, and Dr. Bev. Those particular sessions gave me new ideas that I will begin to implement immediately and that I think will reap significant benefits for my consulting business!!"
"It [NPC] was just what I needed to give me the confidence to take my business to the next step. I was struggling feeling like an imposter…forgetting how much I have already done helping launch 2 nonprofits and starting my own businesses. It was great getting to network with other consultants and get some concrete help planning how to serve clients better. My confidence increased….And …I raised my rates! I have had 3 new prospect calls this week and am in the process of setting up 2, 40k contracts with new clients after the conference."
"To the organizers – you all were so energetic that it made this conference a fun learning experience. To the speakers – I appreciated the passion for sharing their knowledge and skills to train others. I learned so much and grateful for the wisdom!"
"I increased the rate on a proposal that was in progress, created my mailchimp account and invited my spreadsheet list to add themselves, and got all fired up by Dr. Bev!"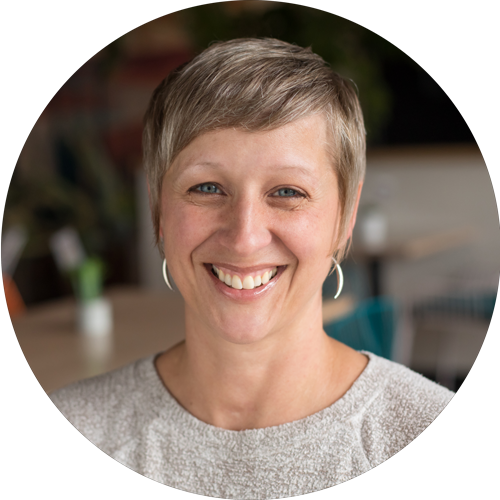 Mandy Pearce, CFRE
Owner
In 2009, visionary, Mandy Pearce, founded her flagship company, Funding for Good, to equip organizations with all of the skills and tools needed to become successful and sustainable. She continues to enjoy evolving this company to meet the changing demands of the nonprofit world.
For over two decades, Mandy and her team of experts have shared their proficiency in fundraising through executive coaching, strategic and development planning, seminars and specialized consulting programs. Mandy's dynamic teaching style has brought thousands of people to her presentations at conventions, training workshops and online platforms. Mandy established Funding for Good, Inc. upon the core values of honesty, efficiency, direct communication and bringing sustainable dollars to local communities.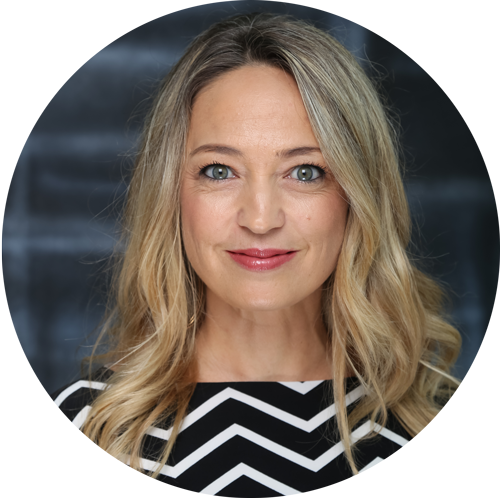 Holly Rustick, CFRE
Amazon bestselling author
World-renowned grant writing expert and Amazon bestselling author Holly Rustick coaches thousands of people every week through her top-ranking podcast, Grant Writing & Funding, books on grant writing, and via the Hub Haven on taking actionable steps in grant writing.
Having secured millions of dollars for nonprofit organizations around the world throughout for nearly two decades, Holly has a mission to train grant writers to simplify the process, grow capacity, and advance mission.
Holly has an MA in International Political Economy, is past-president of the Guam Women's Chamber of Commerce, a former university instructor, and is an unapologetic feminist. Holly lives on the island of Guam with her beautiful daughter, Isabella.
Frequently Asked Questions
Q: When is the Nonprofit Consulting Conference Online?
A: It's Wednesday, August 23rd, and Thursday, August 24th, from  ( 8am-3pm PST with special pre-and-post networking sessions). We may run over the end time but if we do and you have to step away, it's okay, we are recording it for you.
Q: Where is the Nonprofit Consulting Conference Online?
Q: How long is each session?
A: Each session is between 45-60 minutes, with 10-15 minutes for questions. We also have special networking events.
Q: If I register, but can't get to every session, will I get the recordings from this conference?
A: Yes. You'll get the recordings. They will be available through December 31, 2023.
Q: If I can't make this conference, will there be another one later in the year?
A: Nope, you'll have to wait a whole year for the next one. So join us this year!
Q: What's the cost of the conference?
A: From November to March 31st, the price is $197. Then the price is $297 in April, and $397 in  July. Save some serious cash and register now!
Q: What are my payment options?
A: Our secure services with STRIPE will make sure your payment information is safe. You can use your credit card or debit card or PayPal to pay for the Nonprofit Consulting Conference Online. Other options include Google Pay, Apple Pay, and Link.*
Please note, you must have these payment methods installed and activated on your desktop or mobile device in order for these options to appear at checkout.
Q: I'm outside North America. Will you have a phone number for me?
A: Yes. We will work with our webinar platform to make sure you've got access to the conference with a local number.
Q: I want to network with people from this conference. Can I get the names of attendees as an attendee?
A: We respect people's privacy, so we will provide networking opportunities during the live event and a shared document on LinkedIn for people to share contact info. Attendees will receive that info during the event.
Q: Is there a limit on the number of attendees?
A: We are limiting the attendance to 500 people.
Q: I have a question about how to start my consulting business, are you covering that in the conference?
A: Yes we will. If you are fed up with job hunting or just want more freedom in your time and the ability to make exponentially more money per hour, this is definitely the conference for you.
Q: I have a seasoned nonprofit consulting business. Will this conference be for me?
A: Yes, we cover tried and true sessions that grow your consulting business (no matter where you are at), as well as offer sessions on scaling your business.
Q: What if I have a hard time accessing the conference?
A: We'll be using Zoom. Top tips: Before the conference each day, restart your computer. Don't have a lot of internet tabs or other programs running in the background while attending the conference. If you can't hear, try connecting via phone instead of computer, or vice versa.
Q: My organization wants to sponsor. Who do I talk with?
Q: There are some famous presenters. Why is it so cheap?
A: Because we really want people who need this conference to be able to afford it.
Q: I have a question that isn't answered here. Where can I ask my question?
© 2023. All Rights Reserved. Nonprofit Consulting Conference Online. Creative and site design by Blu Brand + Web Creative.