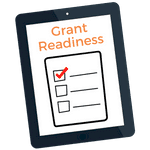 Get our FREE Grant Readiness Checklist
Prepare for your proposal writing journey!
I will protect your information, will not share it, and will not misuse it.
We Understand the Challenges Facing Many Nonprofit Organizations
Here at Funding For Good we understand the challenges facing many nonprofit organizations and realize how important establishing quality foundations can be in maintaining and growing income and services. The services you provide fill many needs in your community and you want to know they will be around for years to come.
Whether you are new to financial development, taking on program or project budgeting for the first time, or just stepping in to the world of fundraising, there is a lot to take in! What if you could serve more and crisis-fundraise less? Would you be less stressed? Would you be able to grow your organization further?
In the summer of 2017, I accepted an offer to be the Director of Development at a local nonprofit. I was excited about the job and the opportunity to serve the community but had absolutely no experience with fundraising, grants, or managing a donor base. Mandy was brought in to work with me and her experience and understanding of fundraising paid off immediately. Mandy is an incredible teacher and is passionate about helping others learn to build a sustainable, long-term donor base. I would recommend Funding for Good to any company who is looking to improve their development and fundraising results!
Jason Rogers
Budgeting for Fundraising Success
Whether you are new to financial development, taking on program or project budgeting for the first time, or just stepping in to the world of fundraising, there is a lot to take in!
It IS possible to successfully diversify your funding streams and increase the number of donors supporting your work: You need to establish budgets that will provide sustainable revenue for your programs/projects so you can get to the business of serving those in need.
I discovered Mandy through her Webinar "How to Fund Your Overhead." I was so impressed by her presentation that I immediately signed us up for her Budgeting for Fundraising Success service. Thanks to her thorough review of our projected budget for the coming year, her insightful suggestions on how to improve it, and the numerous excellent grant opportunities she identified for us (some of which we've already applied for), we're on our way to a successful year of fundraising in 2018!
Monique Y. Wells
I would like to recommend Mandy Pearce from Funding for Good, Inc. as a consultant, coach, and visionary strategic planner. Working with Mandy for two years has turned my fundraising skills around 360 degrees. I have learned so much about securing new donors and retaining donors from this amazing woman. Mandy provides easy-to-use tools and a strong support system to help you grow. During the two years I've worked with Mandy, I have exceeded my year-to-date goals. You too can benefit from Mandy's no-nonsense, practical, and easy to apply ideas, to mold and grow your organization.
Cindy Rose
Not Sure What You Need?
While a consultation with your local dentist might not be at the top of your list…we can promise that a consultation with Funding for Good is a painless and productive experience! Our pros make the most of every minute and work with your team to evaluate your organization's needs, explore opportunities, and outline the ways that Funding for Good can help you achieve goals!
Some Free Grants Solution Resources (because we love to help):
Our most recent blog posts on Fundraising:
Now it is time to get down to the nitty and gritty components of effective volunteer management systems.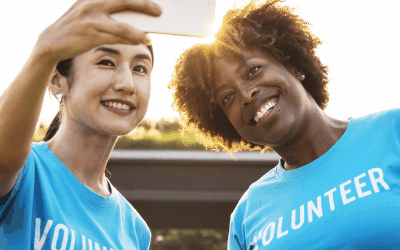 Recently a new program director reached out to ask, "What can I give to our organization's volunteers" to encourage them to come back?"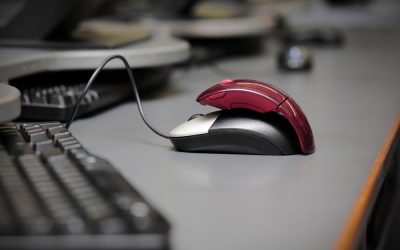 One might think any business would have policies that protect in place around harassment in general, but this is not the case.