Get your free Grant Readiness Checklist
We will protect your information, will not share it, and will not misuse it.
Save tedious research time so you can get back to fulfilling your mission.
Grant research is the most time-consuming part of the whole grant writing process. Too often it's pushed aside, making your funds tight and your stress levels high.
We'll deliver well-suited foundation prospects straight to your inbox, complete with a detailed grant planning calendar…and you get to enjoy the satisfaction of crossing another thing off your long list of to-dos.
A list of qualified prospects with detailed notes
Custom questions to ask the prospects
Timeline calendar with everything you need in one spot
Live call with the team to review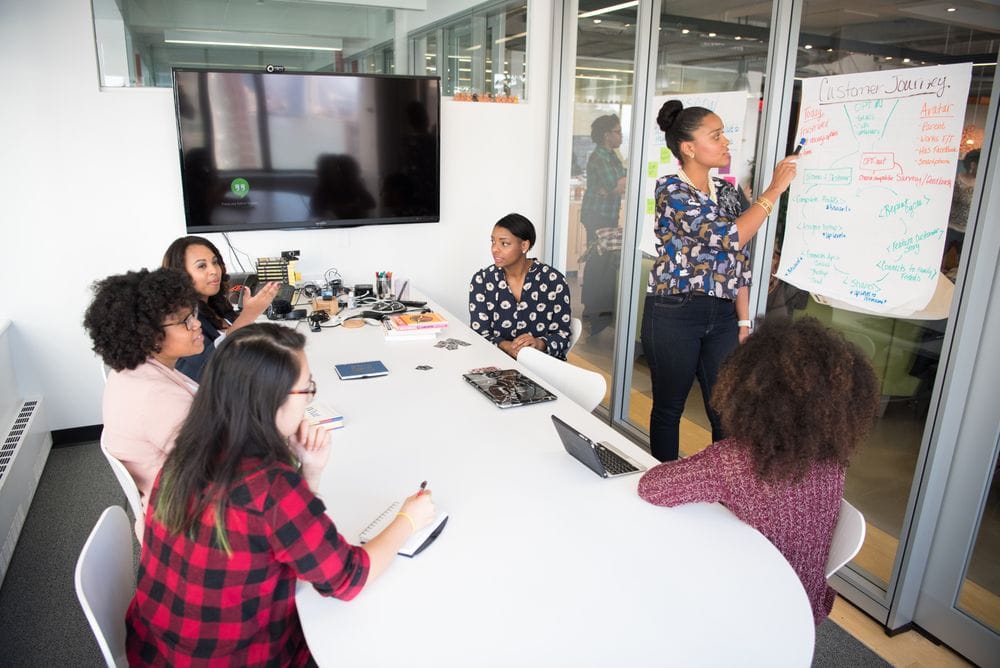 "The Funding for Good team did a great job of finding 10 foundations that may potentially fund the particular needs of our organization. AND it's not just a list of foundations–the team provided and highlighted specific information that will make applying for funding much easier.
I am an experienced grant writer and know how to do the research, BUT as an executive director, I would never have been able to carve out the time to conduct this research myself. The debrief session was very helpful, too. I think the money was very well spent."
N. Kirkpatrick | Agape House of Prescott
Your secret power: our team of spreadsheet-obsessed researchers
Our Grant Research Package is a great fit for larger organizations who are feeling stuck in their research process, smaller organizations who are already wearing too many hats, or development departments who don't have the time to prioritize the time-consuming research process.
We take the detailed information you hand over to us in the Grant Research questionnaire (no phone call required!!) and go search for great prospects.
What do we look for in matching prospects to your organization?
Giving amounts
Who they funded in the past
If they are a new prospect for your organization
Service area
Geographic focus
And more
Ready to build strong communication lines?
A tailored list of grant prospects can lead to massive impact.
Imagine sitting down to a folder full of potential donors perfectly suited for your organization, and all you have to do is build the relationship
Our Grant Research Package is our decades of nonprofit experience plus our ridiculous love of spreadsheets all rolled into in one.
In the Grant Research Package, you'll get:
8-12 well-matched prospects for your current needs
A PDF of each prospect with our detailed notes
A 1-hour phone call to review the results
Custom questions related to your ideal prospects
A Grant Timeline Calendar based on the results we found – due dates, contact information, and application links all in one master document.
Delivered within 2-3 weeks of Research Questionnaire submission
Ready for some research help?
"Our nonprofit found great value in investing in the FFG grant research package. Working with FFG saved us an incredible amount of time. Completing the research questionnaire was an excellent tool to communicate our funding needs. The staff's level of understanding of our needs was also impressive. The level of attention given to the research package was apparent through the detailed notes on the PDFs, the grant timeline, as well as the advice on how to approach each funder."
Sophia Kassa
"If your organization is looking for new grant opportunities, I highly recommend Funding for Good's Grant Research Package. We loved how quickly they were able to get the information to us in a very complete and organized way. Then the follow-up phone call helped to explain each grant opportunity. There was so much good information they were able to give to us. All of their research saved us hours of work and will help to make our grant writing go much more quickly and smoothly with a plan for the year."
Patti T.
Got Grant Questions?
We've Got Answers